Welcome
Clinic Hours
| | |
| --- | --- |
| Monday | 8 am - 5 pm |
| Tuesday | 8 am - 5 pm |
| Wednesday | 8 am - 5 pm |
| Thursday | 8 am - Noon |
| Friday | 8 am - 5 pm |
| Saturday | 8 am - 1 pm |
| Sunday | Closed |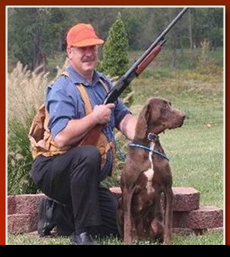 As your pet's veterinarian, our goal is to provide your pet with excellent veterinary care in a compassionate, friendly and relaxed atmosphere. Your pet's experience at our facility is our top priority! We have designed our services here at Akron Veterinary Clinic to provide our patients with the best medical care in the Akron, Rochester & Fulton County area and the best education to you, our client, for ongoing home preventative care. With these essential combined principles, we' re certain you and your pet will enjoy each others companionship for a lifetime! We will always provide courteous professional service for animals and their humans!
Services
Spay & Neuter - Vaccines - Surguries - Grooming - Laser Therapy - Laser Surgery
Akron Veterinary Clinic is a full service small animal facility. This also includes some exotics including monkeys, rats, rabbits, and pot belly pigs!
Ask Dr. Bill
Tune into the "Ask Dr. Bill" Radio Show
Monday's at 10:15 AM
WROI 92.1 FM
Dr. Bill Howard, Jr. DVM
Dr. Bill N. Howard was born in 1959 & grew up in the Houston, Texas area. At six years old he learned what true work was on the family beef cattle ranch . Dr. Howard attended Texas A & M where he earned a Bachelor of Science in Veterinary Science & Biomedical Science and Doctor of Veterinary Medicine. In 1994 he attended LSU for a 3 year Lab Animal Residency. Immediately following this residency, he served in the United States Army as a Captain at Great Lakes, IL for one tour. Dr. Howard brings five more years of general small animal and pocket pet veterinary medicine experience from a 6 Veterinarian practice at Antioch Animal Hospital in Antioch, Illinois. Dr Howard has been in Akron since 2006 & is proud to call it home! He has been practicing veterinary medicine since 1994!
Looking for a Great Kitty? Stop by and see our adoption kennel.
Contact Us